We provide both domestic and international transport of goods from place to place by land, full truck or less, with a clear plan including the duration of transit and cargo tracking. If you need a standardized or
direct shipment service on land, our experts can transport your goods.
We have an assortment of options to offer you the most competitive and reliable land transport services.
In case of cargo shipments, which require full loading, we offer the entire transport with vehicle sets (Euro 6 or Euro 5 semi- truck + isothermal or refrigerated semi- trailer, 33 Euro pallets, internal height at least 2.7 m, double deck).
All our vehicles have rigid bodies (refrigerated semi-trailers, isotherms). In case of refrigerated semi-trailers, we have valid approvals from the PSSE (District Sanitary and Epidemiological Station) as well as ATP certificates.
The transport is carried out from the sender's door or warehouse until the recipient receives the goods at the target location. The fleet we use varies depending on the type of shipment, its weight and size. In case of shipments with a smaller loading size than the load size of the vehicle, the goods can be combined with other cargo in our vehicles and effectively transported to the recipient's door.
The time of transport and the availability of services depend on the date, country, city, description of the product, its weight and volume. Most shipments are transported from place to place, from company to company, but pickup or delivery for individual clients can also be arranged.
Our department that deals with the transport of goods by land is available 24/7. We are always there to provide you with the best solutions in land transportation.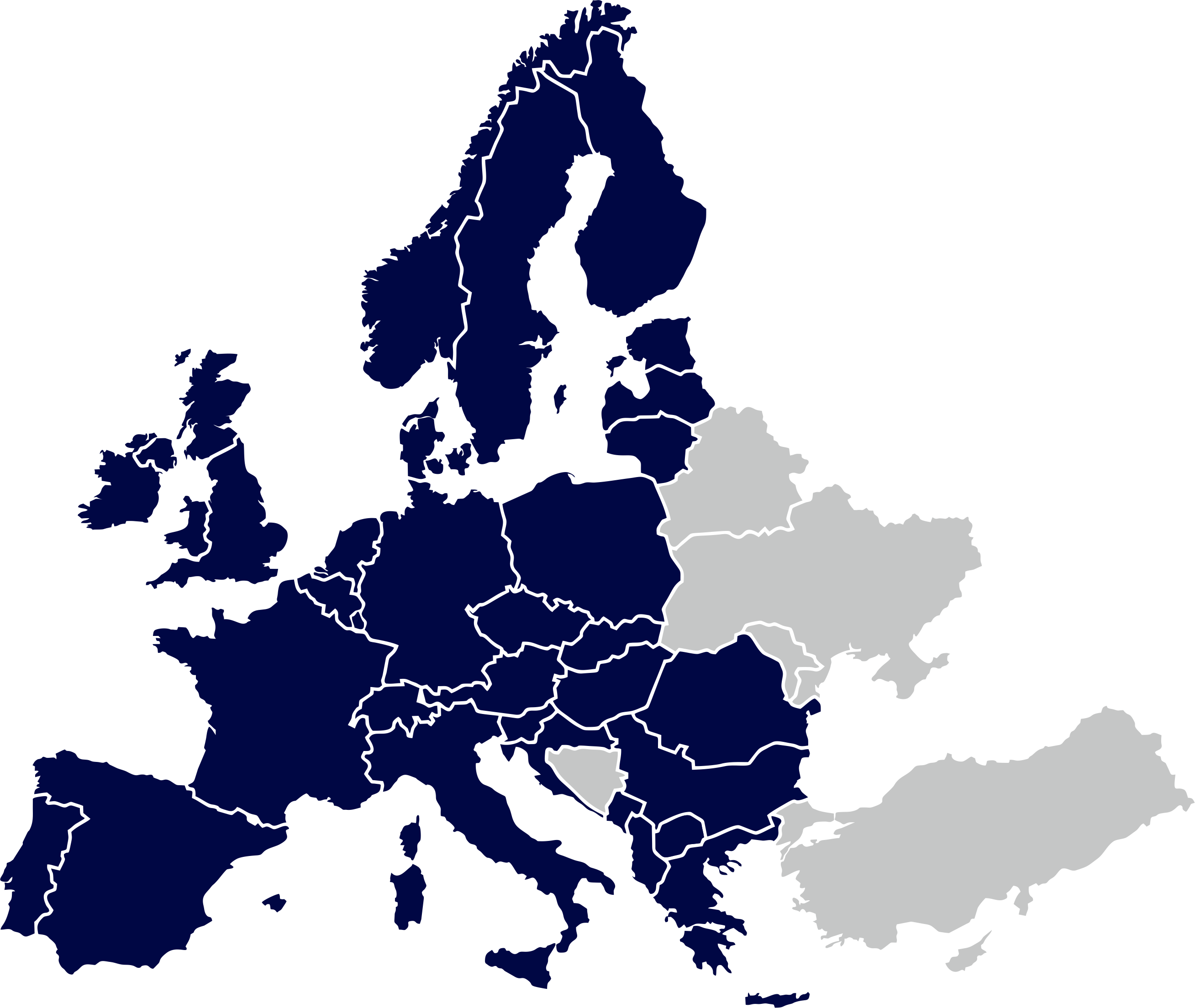 THE RANGE OF OUR SERVICES
Currently we offer transport to the following countries:
Germany, the Netherlands, Belgium, Sweden, Norway, Finland, Denmark, France, Austria, Switzerland, Andorra, Spain, Latvia, Luxemburg, Great Britain, Canary Islands, Portugal, Italy, Greece, Slovenia, Slovakia, Hungary, the Czech Republic, Romania, Bulgaria, Serbia, Macedonia, Croatia, Albania, Estonia, Lithuania, Ireland, Montenegro, Kosovo, Ukraine, and all European islands.
WANT TO KNOW MORE?
Contact us, we'll answer all your questions!